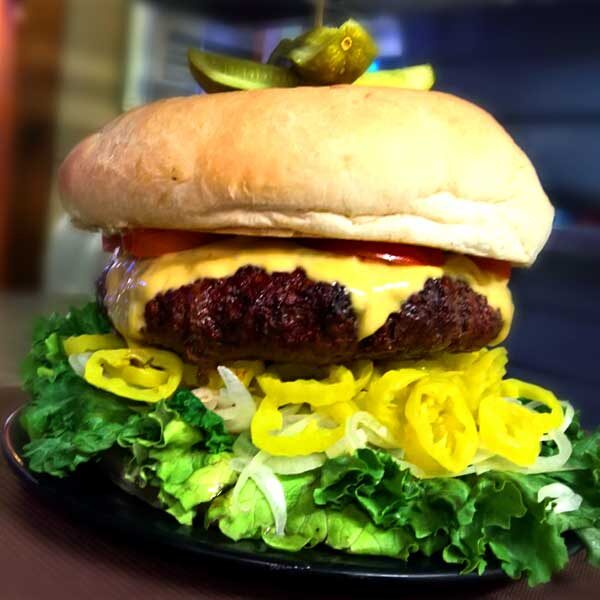 It all started in September 1977. Denny Liegey started a business with the goal of making massive hamburgers to attract attention to their impressive menu and create a fun atmosphere that would make patrons from across the country want to return.
Located just off Interstate 80 in Clearfield, PA, started out much smaller than what it has grown to be today. The initial restaurant was only 600 sq feet and had just 3 taps for beer. The first challenge was a 2lb burger with homemade buns that were baked in a coffee can. As the pub grew over the years, so did the challenges.
Some of the challenges if completed in the allotted time can get you t-shirts, prizes, or they'll even buy the meal for you! Be aware that some of these challenges are so big that the require a notice of anywhere from 24 to 72 hours to prepare!
Doing fun challenges and giant burgers for this long garnered national attention. Denny's Beer Barrel Pub has been featured on: The Late Show with David Letterman, The Food Network, The Travel Channel, Rachel Ray, and many more.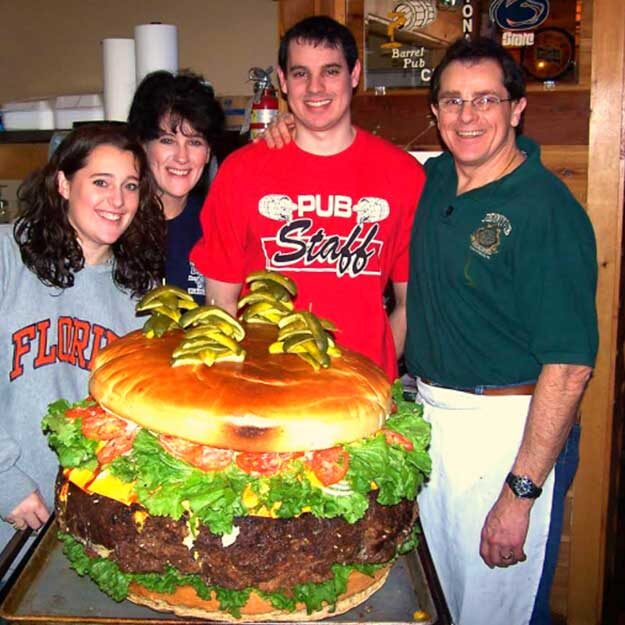 If you are traveling through central Pennsylvania, make sure to stop in for a burger, a local brew, and to say hi!